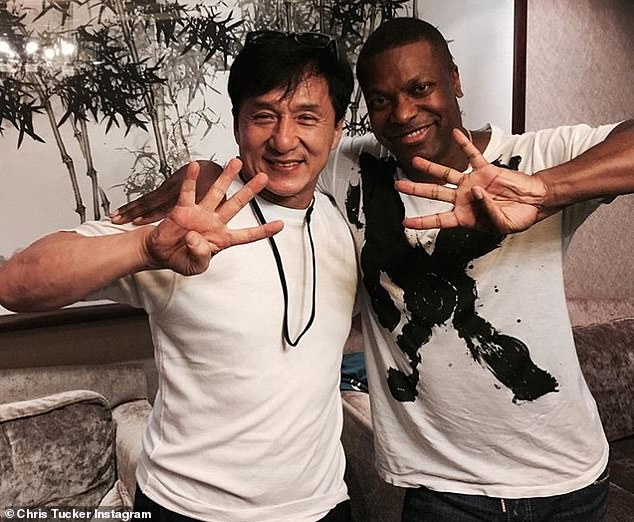 In recent years, there have been talks about a possible 'Rush Hour 4' release, and the original stars themselves hints at another installment.
It's been over 20 years since they first paired up in the international buddy cop comedy that quickly became a household name.
Now, Chris Tucker is hinting that he and longtime friend/co-star Jackie Chan are on board for a fourth installment in the series.
On Sunday, the 47-year-old comedian shared a photo referring to the possible film on Instagram shortly after wishing the action superstar a happy 65th birthday. The picture was accompanied by a confusingly worded caption: 'Oh I know I don't think I'm seeing what I'm seeing what I'm thinkin.'


Via DailyMailUK:
Jackie has been promising a sequel go back to 2017, when he spoke with the radio station Power 106 Los Angeles.
'[It's coming] next year,' he said at the time. 'For the last seven years, we've been turning down the script, turning down the script. Yesterday, we just agreed.'
He added that his co-star would need to agree, which he definitely does now.
'It's about [having] time to make it,' clarified the Drunken Master star. 'Otherwise, Rush Hour 4, we're all old men. I tell Chris Tucker, 'Before we get old, please do Rush Hour 4.'
Are you ready for a Rush Hour Reboot? Let us know in the comments below…..