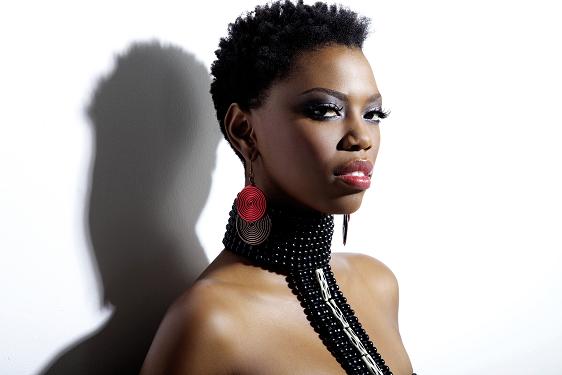 There's only a few words that comes close to describing the rich, silky sound of South Africa's prominent female vocalist, known as LIRA.
Lira is one of South Africa's top adult contemporary artist, and racked up an impressive series of achievements since launching her musical career nearly a decade ago, blazing a trail of accomplishments that few artists in the history of the continent can lay claim to like– releasing the first blu-ray, gracing the covers of an infinite number of fashion and lifestyle magazine and maintaining the largest Facebook following of any South African musician, with over 335,000 fans. More details below………………….
The singer just debuted her new single entitled, "Feel Good," and the GWL team is digging the soulful beat and lyrics. Check it out below:
Her flawless personality has boasts a multitude of accolades and nominations from South African Music Awards, MTV Africa Awards, BET Awards, Channel O Awards and MOBO Awards as well as Glamour Magazine South Africa's "Woman of the Year" – all of which left an indelible impression on Africa-at-large. She was also featured in L'UOMO Magazine, May 2012 issue: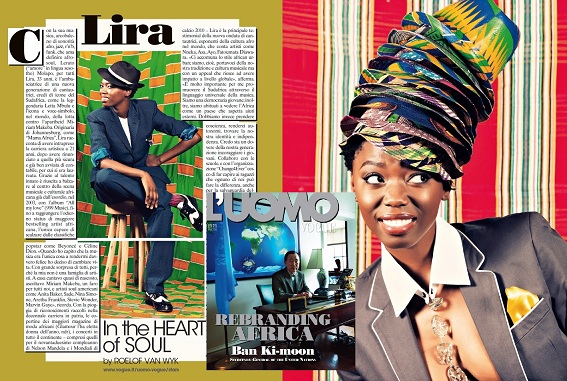 LIRA is already a beloved superstar in her homeland, now with Rise Again the charismatic songbird is ready to introduce international ears to her elegantly yet earthy Afro-Soul; an urbane, sophisticated genre described as "a fusion of soul music, elements of jazz, funk, and African languages."
In recent months, global media outlets have been taking notice, with Essence magazine naming LIRA one of "Five Unique Artists Set to Change Music in 2012."
Plus, BET Awards 2012 has nominated her as the Best International Act!
Source: Helio Public Relations