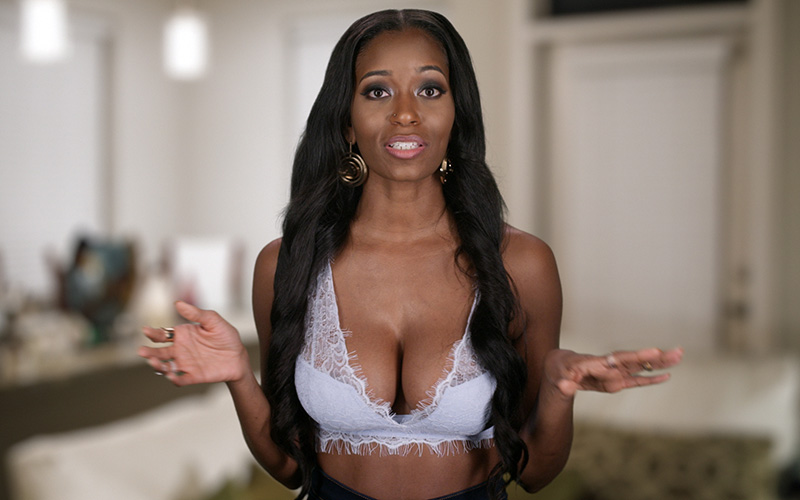 Last night's new episode of "Love and Hip Hop: Atlanta" was all sorts of crazy and what had us all gagging was Tiarra's gift box to her baby daddy, Scrappy DeLeon, that contained a key to her home. 😖😖😕😕😕😕

Talk about needing that good ex-convict D***, — well rumor has it, it's the best D ever! Anyways, Scrapp however felt like he shouldn't respond to her kind kitty invite at the moment. I mean, he's right. This is in front of a whole bunch of people so he's trying not to embarrass her nor himself.
But little did Tiarra know, Scrapp and Moniece have a little thing going on — and he's not trying to mess up the relationship. So, [Moniece] pulls up to the party and tells him to come outside (via text). He does as he's told only to get flack from Moniece about not telling her about the party, but her later apologizes, and they get right and he takes off with her without so much as a word to Tiarra, who's still in the house stuck on confusion. Check out the clip below:
Courtesy of Vh1:
The episode ended with Tiarra at Scrapp's house demanding answers about why he left her party without telling her. Though, he tried to hold off on telling Tiarra the truth, it eventually came out and all hell broke lose. However, he's still on probation so he swiftly removes himself from the situation and security escorts Tiarra out of the house and locks the door.
Oh, baby… get a grip!