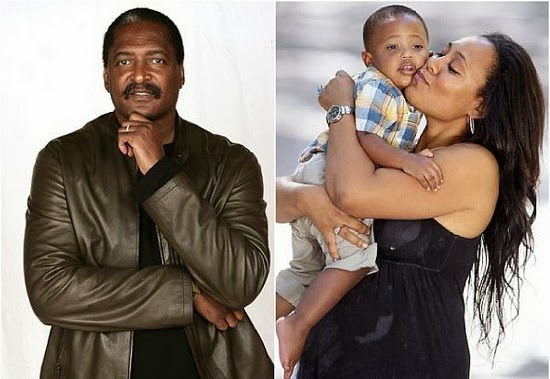 Mathew Knowles, who is the father of Beyonce and Solange Knowles, is currently being accused of being a deadbeat dad for missing two monthly payments of $12,000 in child supports.


According to Alexsandra Wright, who is the mother of his three-year-old son, Nixon, claims Mathew has stiffed her out of $24,000 after he was ordered by a California judge to pay her 12K a month in Child Support.

TMZ reports:
Sources close to Wright says she's in a financial bind and needs the cash asap — we're told she's even had to pull her son from school because she can't afford to pay for it.
As we've reported … the legal battles between Knowles and Wright have been ugly. She claims Knowles sent a threatening email to her in 2011 … warning "there's a price to pay" for hurting his family.
There's no word from Knowles or his rep about the back payments in child support.


Via Dailymail:
Mathew played a pivotal role in Beyoncé's career, after quitting his job as a medical-equipment salesman to manage the singer's early group, Girl's Tyme, which eventually morphed into Destiny's Child.
He has had producer credits on many of his daughter's projects and is the founder of Music World Entertainment, a label that, through Columbia Records, has released albums by Beyoncé, sister Solange Knowles, Sunshine Anderson, and former DC members Kelly Rowland and Michelle Williams.
Beyoncé and Mathew ended their professional relationship in 2011, with the singer later admitting it was her occasionally fractious relationship with her father that caused the split.
She said: 'It took a while for me and my dad to have an understanding. When I turned 18 and started handling my business more, he went into shock. And we had our issues. I'd say "No" to something, and he'd book it anyway.
'Then I'd have to do it because I'd look bad [if I didn't]. We would fight sometimes, and it took about two years, to when I was 20, for him to realise, "Oh, she is an adult now, and if she doesn't wanna do something, I can't make her do it."'
Back in July, Mathew married former model Gena Charmaine Avery in Houston, Texas. Beyoncé and her sister Solange were noticeably absent.