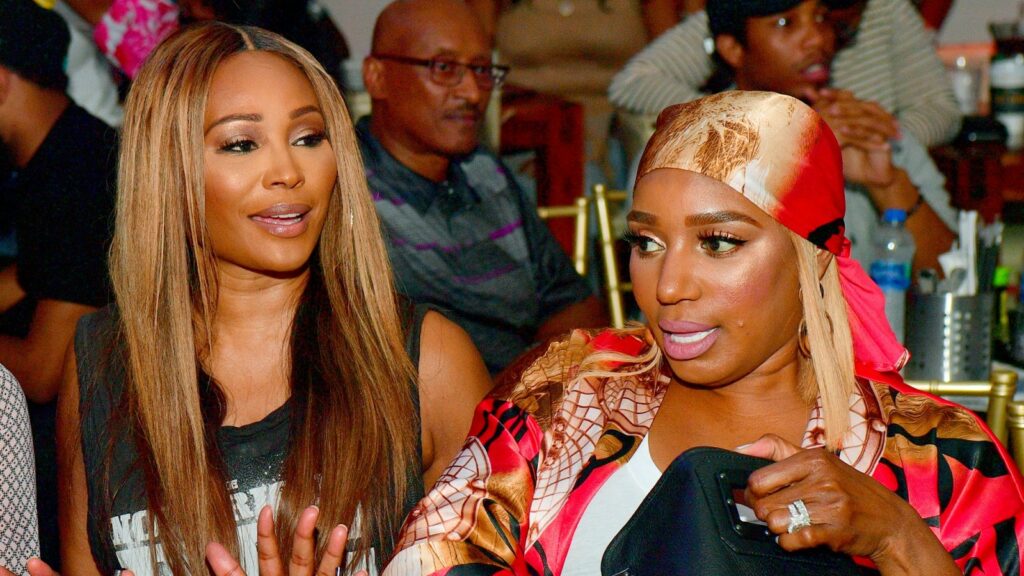 For eveyone bashing Ms. NeNe Leakes over her shadiness on RHOA's reunion Part 1, the reality star and successful entrepreneur is pleading her case.
NeNe recently sat down with E! News' Daily Pop to talk her role in "How High 2" and Sunday's reunion of the popular hit Bravo reality tv show.

NeNe told the hosts that she STILL considers all the housewives her "coworkers" especially Cynthia Bailey who NeNe says is "acting like she's bleeding."
[I'm] being portrayed as a villain when it's clearly someone who's not as "nice" as they seem.
"You know, it took me a really long time to figure this out.," NeNe said.
"I'm really clear that these are my coworkers, and that I cannot get invested into anyone that way. Because these are coworkers. At the end of the day, they want to secure the bag. And I would never put my friendship on the line to secure no bag. What's really crazy is that she's [Cynthia] out here… she cut me. But she's acting like she's bleeding!"
"It's ridiculous to me. Listen, I was in a friendship with her a very, very long time. I will not go around and bash her the way that she has bashed me. And it's easy for people to say, it's NeNe, because they've always shown me as the villain, and they've always shown her as this nice friend. They would never point their finger at her."
According to NeNe, an insider told her that Cynthia was "backstabbing her" and she had to beg producers to release the audio.
"The reason they caught that clip on Cynthia and Kandi, is because I pressed them to do it. They would've never done it. Have you ever seen a finale that ended that way? Never! The finale usually ends with everybody in one place, happy, and they show what's going on in your life. I went to the producers and literally begged… I called all the way to New York to the executives and said, 'Listen, this girl is stabbing me behind my back. And I'm telling you guys, I want you guys to catch it.'"
Via Bossip: