After relocating to Atlanta to be with the rapper last October, former "Basketball Wives: LA" star Bambi Adiz has decided to call it quits with Lil Scrappy, announcing this week via Instagram that she's single.
Earlier this month, Bambi got into a heated argument with her "Love & Hip Hop: Atlanta" reality star boyfriend and his ex-side chick, Shay Johnson after finding out the duo had rekindled their past fling during Scrappy's birthday party in Miami.
However, it's not clear how cozy Shay and Scrappy got during their night in Miami, but sources say Bambi feels the "twosome did more than just party."
Scrappy responded to the cheating allegations by claiming his loyalty to her on Instagram. "Somebody tell my boo @adizbambi that she the only boo I got," he wrote, "An these IG folks cray they don't know."
Apparently, Scrappy's mom, Momma Dee and his girlfriend didn't believe him!
Via Bossip, Bambi confirmed the breakup on her Instagram account on Monday– letting the world know she's single and says jump-offs, who are looking to date the rapper, can have him.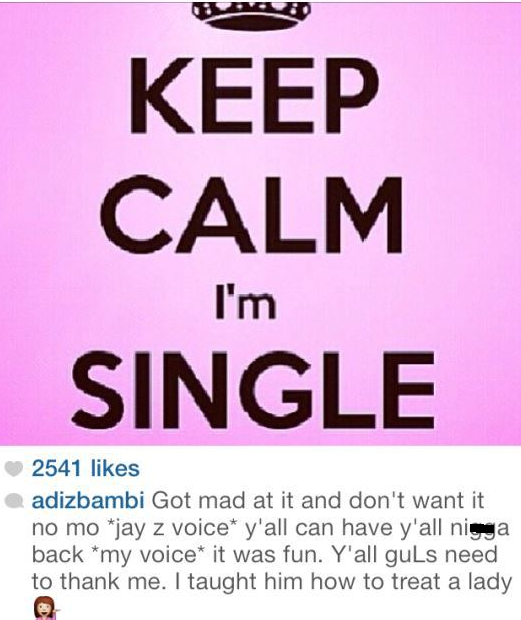 Are you even surprised that they last this long? Let me know what you think below….